Excerpt from Me And Big Joe by Michael Bloomfield
Bloomfield's retelling of his travels with bluesman Big Joe Williams (the country-blues singer from Mississippi who lived in Chicago, not the jazz-blues singer associated with Count Basie). This short book was first published in 1980, and has since been re-published.
The drive to St. Louis was real nice. Wonderful, in fact. Joe talked... about things that happened thirty years ago as though they'd happened that morning. He reminisced about Robert Johnson and Willie McTell and Blind Boy Fuller; he told how Sunnyland Slim had helped Muddy Waters get a record contract; he explained how Big Bill had gotten rich. Being with Joe was being with a history of the Blues—you could see him as a man, and you could see him as a legend. He couldn't read or write a word of English, but he had America memorized. From forty years of hiking roads and riding rails he was wise to every highway and byway in the country, and wise to every city and county and township that they led to. Joe was part of a rare and vanished breed—he was a wanderer and a hobo and a blues singer, and he was an awesome man.
...here was a man of stature. There was a great pride in this man, a great strength in this man. And there was poetry. He was a poet of the highways, and in the words of his songs he could sing to you his life. And to hear him talk about Robert Johnson or Son House or Charlie Patton, to hear life distilled from fifty years of thumbing rides and riding rails and playing joints—to hear of levees and work gangs and tent shows; of madams and whores, pimps and rounders, gamblers, bootleggers and roustabouts; of circuit-preachers and medicine-show men—well it was something. Because to know this man was to know the story of black America, and maybe to know the story of black America is to know America itself.
Text: Copyright 1980 Michael Bloomfield
Used by kind permission of RE/Search Publications, S. F. CA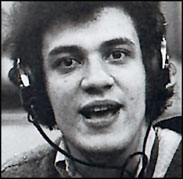 Big Joe Williams Michael Bloomfield
Big Joe Williams photo by Burton Wilson, 1968
All rights reserved
Larger image & additional info viewable here.
Photo of Bloomfield: photographer unknown to us, pending further research.
Book cover: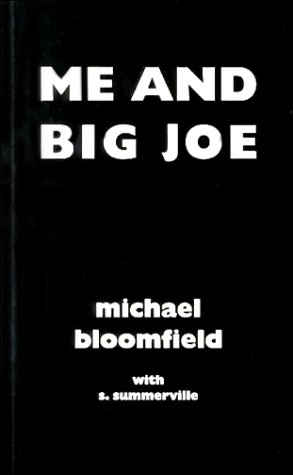 BACK to chriscass.us/student_resource